Your sofa is getting all worn out and you don't want or cannot afford to replace it. Meet the Cushie sofa overlay blanket: the snuggly fit blanket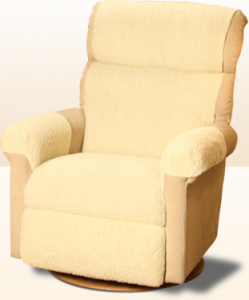 that will fit almost any sofa! It covers unsightly scratches and tears from animals or children. The Cushie is super comfortable, machine washable, and the best thing is its all for only $19.95. Now, when we spotted this product we felt this one is going to do rather well. The whole concept has been done, but for it to be at this price is pretty amazing. The product looks durable, it looks like its made well and with the machine wash-ability and velour feel, I don't think anyone could go wrong by purchasing the Cushie.
I myself would like to get one solely for pet purposes. I am a little skeptical on how well the Cushie would stay on leather sofas when it comes to friction and sliding but aside from that this product looks like it'll be a keeper. The Cushie comes in three different colors: Camel, Beige, Burgundy. Don't waste anymore time with applicants or gels to cover blemishes, just get the Cushie!